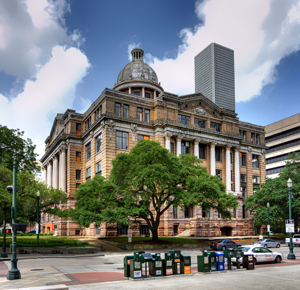 Harris County 1910 Courthouse
Online Services
Apply for Driver Safety Course


Defendants with eligible offenses may use this service to apply for the Driving Safety Course or Motorcycle Operator Training Course dismissal and to pay the required court costs.

If you intend to apply for a Driving Safety Course or Motorcycle Operator Course, do NOT pay the traffic ticket.

You will be asked to pay court costs as part of the application process. Do not take the course before you receive approval from the Court.

OR -

Pay Your Citation


Defendants with eligible offenses may use this service to pay their traffic ticket. You may search for your case to see if your case is eligible for online payment.


Find Information about Cases and Dockets

ATTENTION:

The Harris County Justice Courts are aware of companies that are using text messaging to solicit services, for a fee, in resolving court cases. The Harris County Justice Courts do not use text messaging to communicate with defendants about upcoming court dates or resolving cases. If you would like to view information about your case and use our secure website to make a payment or sign up for a driving safety course, all at no additional charge, please CLICK HERE. To speak with someone regarding your court case, please contact the court in which your case is pending. Contact information for each Harris County Justice Court can also be found on this website.
Helpful Links

Find Your Courthouse

Contact the Courts

Warnings for Traffic Cases

Rules of Civil Practice and the Rules of Evidence

Vehicle Inspection Requirements

Information for Jurors

Outstanding Bond Forfeiture Judgments

Texas Monthly Appointments and Fees Report

Late Payments

Find My Towed Car

Information for Tow Hearings

Frequently Asked Questions

Local Rules

Harris County Courts

Harris County Homepage