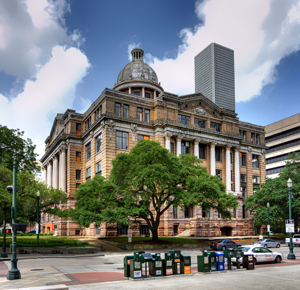 News
---
NEW STATEMENT OF INABILITY TO AFFORD PAYMENT OF COURT COSTS OR APPEAL BOND IN ENGLISH AND SPANISH. The Supreme Court of Texas released an updated Statement of Inability to Afford Payment of Court Costs or Appeal Bond in both English and Spanish on October 20, 2022. Click
here
for the form. Note that this form must be either signed under penalty of perjury or before a notary public.
NEW REQUIREMENTS FOR JUDGMENT CREDITORS ATTEMPTING TO COLLECT THROUGH POST-JUDGMENT WRITS effective May 1, 2022. New Texas Rule of Civil Procedure 679b provides that in any post-judgment turnover order, order appointing a receiver under section 31.002 of the Civil Practice and Remedies Code, writ of garnishment, writ of execution, or other post-judgment order resulting in the freeze or seizure of personal property of an individual judgment debtor, the judgment creditor or receiver must serve the judgment debtor with the Notice of Protected Property Rights, the Instructions for Protected Property Claim Form, and the Protected Property Claim Form approved by the Supreme Court. Those forms are available
here
. Click
here
to read the full text of the Supreme Court order. Click
here
to view the Texas Rules of Civil Procedure.
Click here for UPDATE ON EVICTION CASES (as of January 1, 2023)
As part of the Supreme Court's Fifty-Ninth Emergency Order (viewable here) may be scheduled for in-person appearance or may continue to be conducted virtually. Your notice to appear will give instructions as to how you should appear. If an individual is noticed to appear in-person and has good cause for why he or she cannot appear in person, that individual must contact the court for an alternative arrangement. If an individual is noticed to appear remotely (via Zoom) and has good cause for why he or she cannot or prefers to appear in person, that individual must notify the court for an alternative arrangement. The Court may continue to allow or require anyone involved in any proceeding to participate remotely, such as by teleconferencing or videoconferencing.

Any proceedings conducted in-person will be conducted in compliance with the Emergency Orders issued by the Supreme Court of Texas and Texas Court of Criminal Appeals, with guidance issued by the Office of Court Administration. You may view the orders and guidance here.

IF YOU HAVE, or if you know of another court participant who has, COVID-19 OR ARE EXHIBITING ANY COVID-19 SYMPTOMS, including fever, chills, cough, shortness of breath or difficulty breathing, fatigue, muscle or body aches, headache, sore throat, loss of taste or smell, congestion or runny nose, nausea or vomiting, or diarrhea -- OR IF YOU HAVE RECENTLY BEEN IN CLOSE CONTACT WITH A PERSON WHO IS CONFIRMED TO HAVE COVID-19 OR IS EXHIBITING ANY SYMPTOMS DESCRIBED ABOVE -- YOU ARE ENCOURAGED TO CONTACT THE COURT BEFORE MAKING ANY APPEARANCE AT THE COURTHOUSE.

Please be aware that courthouse visitors may be subject to screening upon entering any Harris County building.

For further information applicable to specific court(s), please see the individual court's webpage by using the COURTS drop down menu located at the top of this page, and choose the court in which you are interested.

We continue to encourage litigants to file all civil and some criminal filings through efiletexas.gov (see link to the right) or through other such means as the individual court may permit. We also encourage defendants who are wishing to sign up for driving safety courses, enter no contest pleas and pay their criminal citations, pay deferred disposition costs (new option), or make partial payments on judgments (new option) to use the Online Payment options. Search for your case below to see if you are eligible for any of these options.

Please keep in mind that the Harris County Justices of the Peace and the clerks of the Harris County Justice Courts are not allowed to give legal advice. You are urged to review the applicable laws and to consult an attorney of your choice for further information or answers to specific legal questions.
Online Services for Cases
Apply for Driver Safety Course
Defendants with eligible offenses may use this service to apply for the Driving Safety Course or Motorcycle Operator Training Course dismissal and to pay the required court costs.

You will be asked to pay court costs as part of the application process. Do not take the course before you receive approval from the Court.

If you intend to apply for a driving safety course or motorcycle operator training course, do NOT pay the citation.
Apply for Driver Safety Course
Pay Your Citation
Defendants who are not otherwise required to make a personal appearance in court may use this service to pay their citations online with a credit card. You may search for your case at the link below to see if your case is eligible for online payment.

If there has been a warrant issued for your arrest for your failure to appear or failure to pay, you may still be eligible to pay online. However, the warrant will not be recalled until payment is received by the court. This can take up to the next business day.

If you are convicted of a criminal offense, the sentence will include payment of a fine and court costs. If you are unable to pay that amount, bring this to the court's attention immediately. The judge can provide you with alternatives to full payment if you are determined to have insufficient resources or income to pay all or part of the fine or costs. For more information, consult an attorney or contact the court.
Pay Your Citation
Find Information about Cases and Dockets
Search for case in Harris Counties Odyssey Web Portal
Cases and Dockets