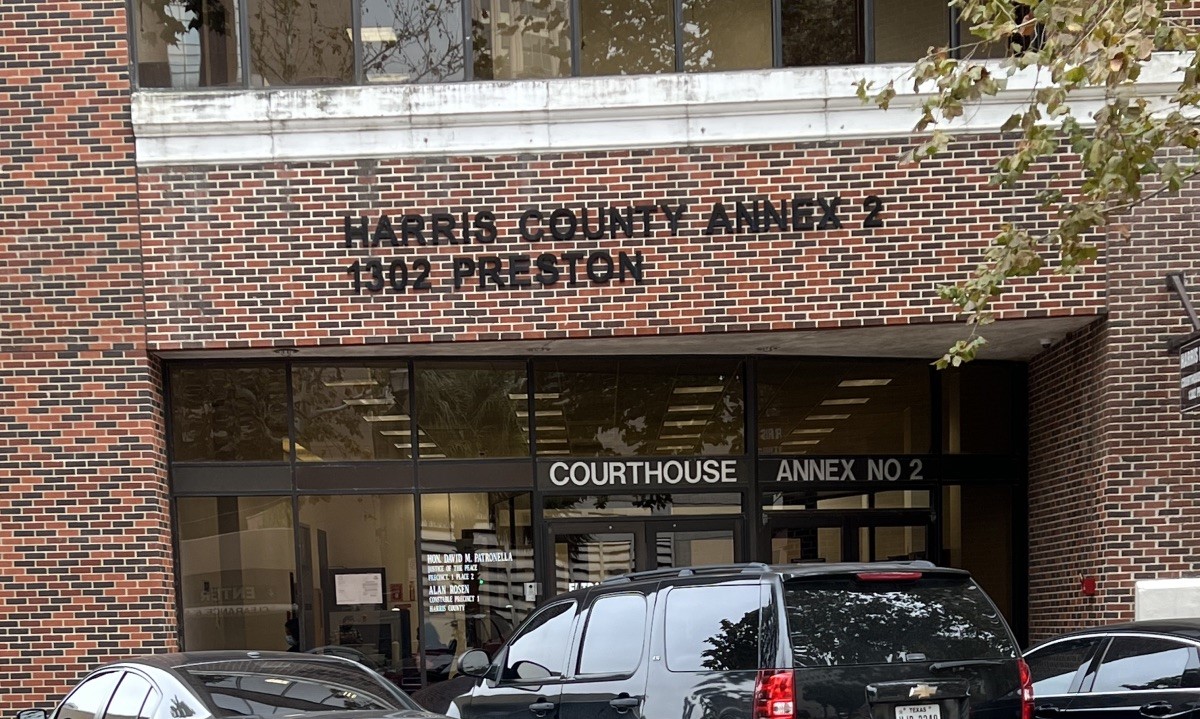 We are available to answer questions, take filings, and process payments during court hours of 8:00 am to 4:30 pm, Monday thru Friday (except for County Holidays and prior approved office closures).
For your convenience, all civil filings and certain criminal filings can be submitted through e-File Texas at
https://efile.txcourts.gov
.
Traffic and criminal defendants can perform the following actions
Find your Case and Court Date
Enter a no contest plea to apply for a Driving Safety Course;
Enter a no contest plea to pay criminal citations/fines;
Pay Deferred Disposition costs; and/or
Make full or partial payments on judgements
You can also monitor your case and view related documents online by visiting
https://oddysseyportal.harriscountytx.gov/OdysseyPortalJP
(Please note, you will need the entire case number for this website).
We have resumed having most dockets in person. Please note and adhere to the following courtroom rules:
No food or drinks are permitted in the courtroom;
Cell phones must be placed on vibrate or silent mode while in the courtroom.
Filming or videotaping is prohibited without prior approval from the court;
Over-sized bags are not allowed in the courtroom; and
Please avoid bringing additional persons with you to court, if possible.
IF YOU ARE SICK OR THINK YOU MAY HAVE COVID, PLEASE CONTACT THE COURT BEFORE MAKING AN APPEARANCE AT THE COURTHOUSE.
Online Services
If you have a criminal or traffic case pending in this court and would like to communicate with the District Attorney's Office about your case(s), please send an email to the following address: JP1-2HCDA@dao.hctx.net.

Find Your Case and Court Date
Find Daily Dockets
Apply for Driver Safety Course
More Online Services