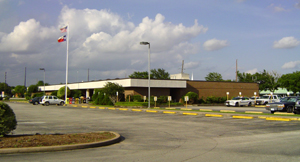 Return to J.P. Courts Homepage

Public Notice for Justice Court Precinct 5 Place 2, Honorable Jeff Williams:

Remote Proceedings:

By Order of the Texas Supreme Court, all hearings are to be held remotely via Zoom video conferencing (click here for video conference instructions).

Hearings can only be held in-person by presenting an email to myjp52@jp.hctx.net or by written motion received by the court at least four (4) business days before the hearing, stating a good cause reason why you or any other participant in the hearing cannot participate by Zoom.

To appear other than through using Zoom you must obtain prior court permission by filing with the court a good cause statement listing an inability to participate via Zoom, which may include:
Not having access to the video technology needed, such as a computer, cell phone or internet; or
Having a physical or mental disability preventing the participant from operating the required technology, including the lack of an interpreter.
If you or any other participant cannot appear by Zoom due to one of the above listed good cause reasons timely brought to the attention of the court, then you may appear by a non-video telephone with the court's advance permission. You should ask for a continuance if doing so would enable you to obtain the necessary video technology and ability to use it. Lastly, you may submit an out-of-court sworn statement of your testimony if doing so would allow you to effectively participate in the hearing. Only after exhausting all the above remedies, is the court allowed to permit an in-person appearance.

In the event you must make an appearance at the court, either upon the court's permission or at the window, please note that there are currently in effect several changes in the practices and procedures employed by the several Harris County Justice Courts. Please review these changes here as all are enforced and apply to the practice in Justice Court Precinct 5 Place 2.

Justice Court 5-2 is accepting filings, pleadings, and payments in person at the clerk's office, through our web page, and through electronic filing.

The Court is accepting payments in person and through our web site:
www.jp.hctx.net

Criminal and civil case filings and pleadings may be filed in person or via eFiling:
www.efiletexas.gov

Monitor the status of your criminal or civil case:
https://odysseyportal.harriscountytx.gov/OdysseyPortalJP

In the event of an emergency, contact the Court by telephone or email:
Myjp52@jp.hctx.net

Thank you for following the best practices during this crisis; the health and safety of our community and our staff are the highest priority.

Sincerely,
Judge Jeff Williams
Online Services

If you have a criminal or traffic case pending in this court and would like to communicate with the District Attorney's Office about your case(s), please send an email to the following address: JP5-2HCDA@dao.hctx.net.

Find Your Case and Court Date


Find Daily Dockets


Pay Your Traffic Ticket


Apply for Driver Safety Course


More Online Services
Criminal Dept. Email: MyJP52@jp.hctx.net
Civil Dept. Email: MyJP52Civil@jp.hctx.net
Texas Rules of Civil Procedure

NOTICE:
Any Motion for a new trial date in an eviction case will be Granted provided:
It is filed with the court not less than 3 days before trial,
The tenant/defendant has not been timely served, and,
The phone number or email of the opposing party is included in the motion.
All motions must be served upon the respondent per the TRCP 502.1
---------------------------------------------
For you convenience, a drop-box slot is located just outside the suite 4 doorway to deposit paperwork for the Court (not the tax office).

Office Hours


Monday through Friday
8 a.m. to 5:00 p.m.
(except County Holidays)

Contact Our Court
Find Our Courthouse
Rules of Practice in Justice Courts
Harris County Local Rules

Court Live Stream
Information for Jurors
Outstanding Bond Forfeiture Judgments

eFile Texas
Odyssey Web Portal

Harris County Homepage
About Judge Williams
Harris County Justice of the Peace