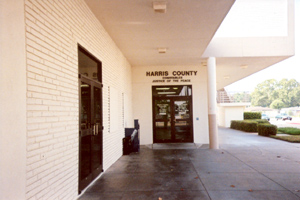 Return to J.P. Courts Homepage
The Court is open to answer questions, take filings, and process payments, but be aware that this status could change at any time. To reduce the threat of contracting COVID-19 virus or passing the virus, all civil filings and certain criminal filings can be submitted at https://efile.txcourts.gov.

Traffic and Criminal defendants can use the Online Payment option to perform the following:
Enter a no contest plea to apply for a Driving Safety Course;
Enter a no contest plea to pay criminal citations/fines;
Pay Deferred Disposition costs; or
Make full or partial payments on judgements.
Click the below link titled Find Your Case and Court Date, to see if you are eligible.

You can monitor the status of your case by visiting https://oddysseyportal.harriscountytx.gov/OdysseyPortalJP (Your entire case number will be needed on this website.)

Until further notice, due to COVID-19 restrictions, all parties are required to appear via Zoom teleconferencing or video conferencing. If you are unable to appear by either of those methods, you must contact the court.

Docket management is still a priority in our court and we look forward to resuming court dockets in a secure and safe way for both our staff and the community at large.

All jury trials remain suspended until further notice of the Court.

All windows are open during the hours of 8:00 a.m. - 4:30 p.m. to accept payments and filings.

IF YOU ARE EXHIBITING ANY COVID-19 SYMPTOMS, INCLUDING FEVER, COUGH, SHORTNESS OF BREATH OR DIFFICULTY BREATHING, CHILLS, REPEATED SHAKING WITH CHILLS, MUSCLE PAIN, HEADACHE, SORE THROAT, LOSS OF TASTE OR SMELL OR DIARRHEA OR IF YOU BELIEVE YOU MAY HAVE BEEN EXPOSED TO COVID-19 YOU ARE ENCOURAGED TO CONTACT THE COURT BEFORE APPEARING. Individuals who are 65 years of age or older and individuals with serious underlying health conditions or those whose immune systems are compromised such as by chemotherapy or other conditions requiring such therapy are considered to be vulnerable populations and may contact the Court to identify themselves as such to receive accommodations.
Online Services

If you have a criminal or traffic case pending in this court and would like to communicate with the District Attorney's Office about your case(s), please send an email to the following address: JP7-2HCDA@dao.hctx.net.


Find Your Case and Court Date


Find Daily Dockets


Pay Your Traffic Ticket


Apply for Driver Safety Course


More Online Services<br>
Rules for the Courtroom:
No cell phones or electronic devices are allowed to be used in court.
Proper attire is required in court. No shorts, hats, tank tops, or midriff shirts are permitted.
No food or drinks are permitted in court.
Filming or videotaping is prohibited without prior approval from the court.

Office Hours

Monday through Friday:

8:00 a.m. to 4:30 p.m.
(except County Holidays)



Contact Our Court

Find Our Courthouse



Rules of Practice in Justice Courts

Harris County Local Rules

Self-Help Resources


Court Live Stream
Information for Jurors

Outstanding Bond Forfeiture Judgments

eFile Texas

Odyssey Web Portal


Harris County Homepage