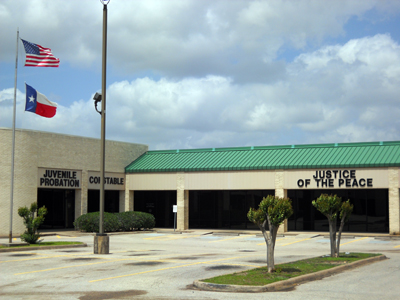 Return to J.P. Courts Homepage
Due to the growing concern of Coronavirus (COVID-19) the Supreme Court of Texas has Ordered to suspend all deadlines and procedures prescribed by Statute, Rule or Order for no less than 30 days after the Governor's state of disaster has been lifted. To maintain the public safety and the safety of our employees ALL DOCKETS for the months of March have been cancelled and All DOCKETS through April 19th have been cancelled. Please visit our website, www.jp.hctx.net, to inquire about e-file, e-mail and payments online. Should you have any questions, please contact the court at 713-274-0850. Also, check back to our web site for future updates.

Thank you.
---
Court Live Stream
---
Online Services

If you have a criminal or traffic case pending in this court and would like to communicate with the District Attorney's Office about your case(s), please send an email to the following address: JP2-1HCDA@dao.hctx.net.


Find Your Case and Court Date

Find Daily Dockets

Pay Your Traffic Ticket

Apply for Driver Safety Course

More Online Services

Office Hours


Monday - Thursday
8:00 a.m. to 4:00 p.m.
Friday
8:00 a.m. to 4:00 p.m.
(except County Holidays)
Contact Our Court
Find Our Courthouse

Rules of Practice in Justice Courts
Harris County Local Rules
Self-Help Resources

Court Live Stream
Information for Jurors
Outstanding Bond Forfeiture Judgments

eFile Texas
Odyssey Web Portal

Harris County Homepage
About Judge Delgado

Harris County Justice of the Peace