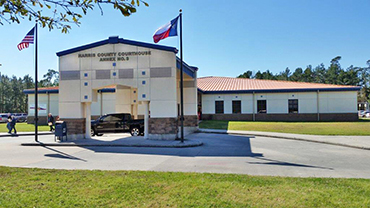 Public Notice for Justice of the Peace 4-2, Honorable Laryssa Korduba
Justice Court 4-2 is accepting filings, pleadings and payments in person at the clerk's office and through our web page and through electronic filing.
The Court is accepting payments in person and through our website:
www.jp.hctx.net
Criminal and civil case filings and pleadings may be filed in person or via Efiling:
www.efiletexas.gov
Monitor the status of your criminal or civil case:
https://jpodysseyportal.harriscountytx.gov/OdysseyPortalJP
Please call the Court at 713-274-2450 if you have any questions or email:
Myjp42@jp.hctx.net
Online Services
If you have a criminal or traffic case pending in this court and would like to communicate with the District Attorney's Office about your case(s), please send an email to the following address:
JP4-2HCDA@dao.hctx.net
.
Find Your Case and Court Date
Find Daily Dockets
Pay Your Traffic Ticket
Apply for Driver Safety Course
More Online Services
Texas Department of Transportation Engineering and Traffic Investigations for Precinct 4
Harris County Traffic Speed Studies
J.P. 4 Speed Studies
Beltway 8
FM 1960
FM 2920
I-45
SH-146
SH-249
US 290
Subpeona Notices
COURTROOM DRESS REQUIRED NO SHORTS OR TANK TOPS PERMITTED. ALL SHIRTS MUST BE TUCKED IN.