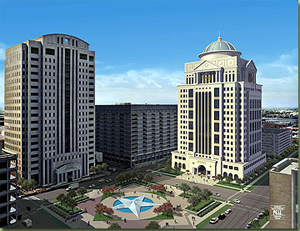 Updated as of 4/2/2020:

Due to the coronavirus disease (COVID-19) and in an effort to protect our staff and the community, JP 6-1 has suspended non-essential court trials and hearing until further notice.

Evictions:
If you have an essential court filing, such as a sworn complaint for Forcible Detainer for Threat to Person or for Cause, Writ of Re-entry or Writ of Restoration of Utility Service, please contact our office by phone at 713-274-3985 or by email at myjp61@jp.hctx.net.

We will accept eviction filings but be aware that scheduling may be delayed until further notice.

Filings:
The court is accepting filings, pleadings & payments through our web page and through electronic filing only.

Please visit www.jp.hctx.net for case information and to make payments.

Please visit www.efiletexas.gov to file electronically.

Even though we are closed to the public our court staff is available by phone and email to answer any questions you may have.

All Jury Service is suspended until further notice.

JP6-1 will continue to reassess the status of its April cases in the coming days, and will continue to monitor and address the situation as more information becomes available.

Persons with COVID-19 or flu-like symptoms, a fever, or who are coughing and sneezing, must contact the court before appearing. Please call the Court at 713-274-3985 or by email at myjp61@jp.hctx.net if you have any questions.

Thank you for your understanding and cooperation.