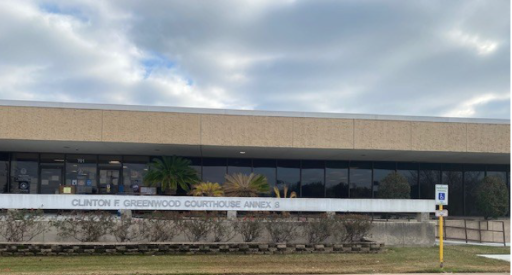 Public Notice of Justice Court Precinct 3, Place 2, Honorable Lucia Bates
Justice Court 3-2 is accepting filings, pleadings and payments in person, through our web page and electronic filing. Please visit
www.jp.hctx.net
for case information and to make payments.
Criminal and civil case filings and pleadings may be filed in person or electronically at
http://www.efiletexas.gov
.
Monitor the status of your case at:
https://jpodysseyportal.harriscountytx.gov/OdysseyPortalJP
.
Our court staff is available by phone, in person and email to answer any questions you may have. In the event of an emergency, contact the court by telephone or email at:
Myjp32@jp.hctx.net
.
Persons with COVID-19 or flu-like symptoms, a fever, or who are coughing and sneezing must contact the court before appearing.
The health and safety of our community and staff are of upmost importance. We appreciate your understanding and cooperation.
Sincerely, Judge Lucia Bates
Online Services
If you have a criminal or traffic case pending in this court and would like to communicate with the District Attorney's Office about your case(s), please send an email to the following address:
JP3-2HCDA@dao.hctx.net
.